It's not secret that I am deeply passionate about women's health, but what I've found in my many conversations on this topic is that women are rarely informed about what's happening in their body before they run into an issue. It's very much reactive medicine rather than preventative. Besides getting a pap smear, it is incredibly difficult for women to start a conversation about their reproductive health unless they're already dealing with an issue. This is why Modern Fertility was born.
Today on the podcast I am chatting with Afton Vechery, one of the cofounders of Modern Fertility all about women's preventative health including getting your hormones tested, preparing for fertility (even if you don't want kids right now) and making the tools for these accessible to ALL.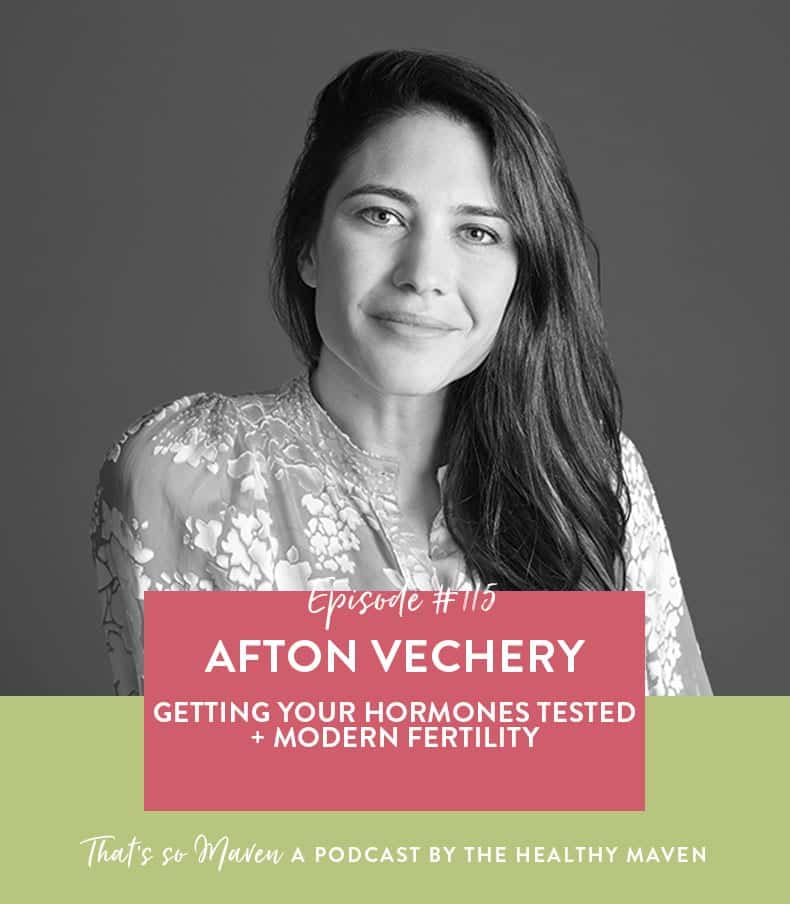 On today's episode we also discuss:
Her own hormone struggles and why she decided to start Modern Fertility
The factors that affect female fertility and getting your hormones tested
PCOS vs. POI and why it's important to know the difference
The most common issues with fertility
Freezing your eggs – should you do it?
Misconceptions and myths with female health
…and so much more!
Follow Modern Fertility on Instagram | Learn more about Modern Fertility HERE
LISTEN HERE: iTunes | Stitcher | Google Play | Player.FM | Podbean | Spotify
---

This episode is brought to you by Imperfect Produce. I order my my Imperfect Produce box weekly to get fresh, organic produce to my doorstep at 30% less than the normal cost. Ugly doesn't mean it isn't delicious! Try out your first Imperfect Produce box for 50% off by using the code HEALTHYMAVEN at checkout. Enjoy!
The post Episode #115: Afton Vechery on Getting Your Hormones Tested and Modern Fertility appeared first on The Healthy Maven.
It's not secret that I am deeply passionate about women's health, but what I've found in my many conversations on this topic is that women are rarely informed about what's happening in their body before they run into an issue. It's very much reactive medicine rather than preventative. Besides getting a pap smear, it is incredibly difficult for women to start a conversation about their reproductive health unless they're already dealing with an issue. This is why Modern Fertility was born. Today on the podcast I am chatting with Afton Vechery, one of the cofounders of Modern Fertility all about women's preventative health including getting your hormones tested, preparing for fertility (even if you don't want kids right now) and making the tools for these accessible to ALL. On today's episode we also discuss: Her own hormone struggles and why she decided to start Modern Fertility The factors that affect female fertility and getting your hormones tested PCOS vs. POI and why it's important to know the difference The most common issues with fertility Freezing your eggs – should you do it? Misconceptions and myths with female health …and so much more! Follow Modern Fertility on Instagram | Learn more […]
The post Episode #115: Afton Vechery on Getting Your Hormones Tested and Modern Fertility appeared first on The Healthy Maven. […]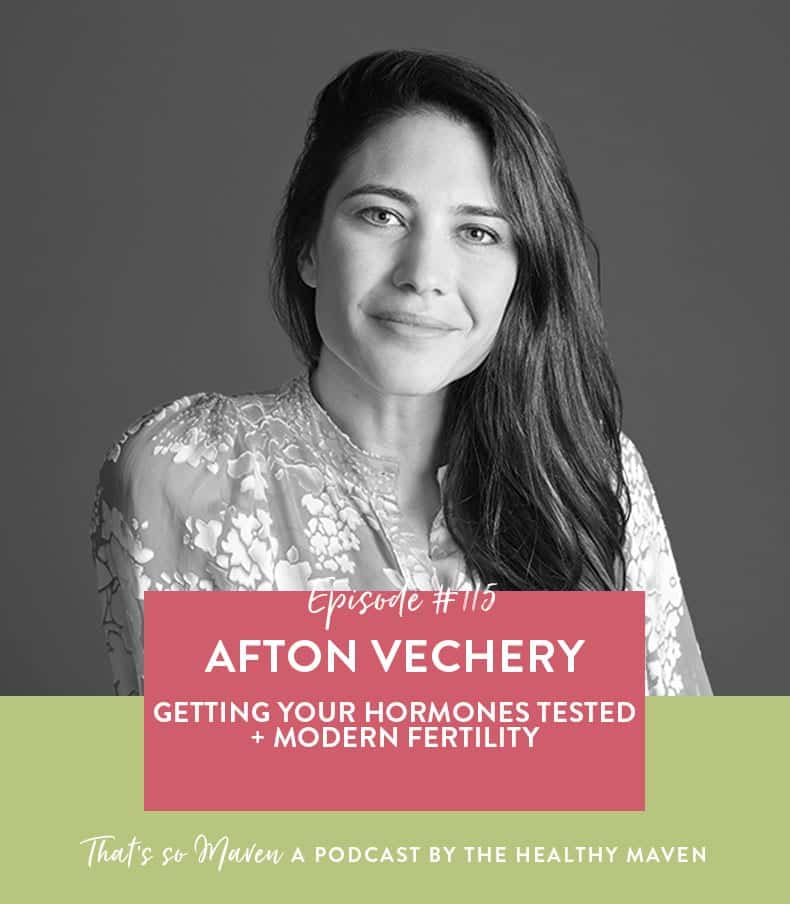 Read More